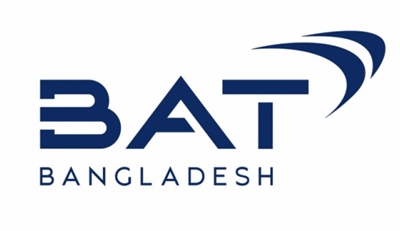 E-Commerce Officer at British American Tobacco (BAT) Bangladesh
To achieve the ambition, we have set for ourselves, we are looking for colleagues who are ready to live our ethos every day. Come be a part of this journey!

BAT BANGALDESH IS LOOKING FOR ANE-COMMERCE OFFICER

Seniority Level Experienced Non-management Level

FUNCTION: MARKETING


The role is responsible for supporting the business and our retail customers. You will collaborate closely with IDT to monitor and maintain the B2B web platform by identifying and resolving technical issues that impact our customers and identify strategies to help support our agenda. You will also assist in crafting reports, summarizing e-commerce sales/orders for the replenishment agents and our internal business.
Reports To E Commerce Executive

Reporting Level Junior Level

Geographic Scope Bangladesh

ROLE POSITIONING AND OBJECTIVES

As an E-commerce officer, you will work closely with various e-commerce platforms for the organization. You will be responsible for creating platforms to engage with targeted communities and users to the achieve the desired outcome set by you and the team.
What You Will Be Accountable For
Handle, analyze and draw conclusions on specific ecommerce critical metrics.
Collaborate closely with our digital technology team to identify, communicate and resolve e-commerce system, technical and performance issues
Work collaboratively with Commercial Marketing & IDT teams to outline business and customer requirements for our ecommerce platforms.
Develop and optimize campaigns and activities using creative A/B testing, segmentation and personalization to optimize the efficiency of digital activities.
Optimize & use digital platform assets & collaborate with internal teams to deliver a brand centric user experience.
Analyze all ecommerce website performance and recommend improvements to enhance customer experience and website performance
Run external suppliers/agencies scope of work within agreed budgets and handle delivery of all requirements On Time and In Full to the defined quality expectations.
Support the creation and summarizing of our e-commerce sales and orders

CAN THIS BE YOUR FUTURE ROLE?
Have you managed any eCommerce platform professionally/personally?
Do you have working experience within E-Commerce & or Loyalty programs as a Business Analyst?

Essential Experience, Skills And Knowledge
At least 1-2 years of experience in Ecommerce understanding and Data & Analytics
Knowledge & capability to analyze and interpret data from GA, and other 3rd party data applications
Solid agency management experience
Managing developers to implement changes in web platform
Positive attitude, detail and customer oriented with good multitasking and organisational ability
Demonstrates strong commercial acumen by viewing situations and making decisions from a business perspective.

BENEFICIAL
Good understanding of relevant Ecommerce strategies and systems, specifically BI/BPC, SAP or ERP equivalent
Strong expertise in using data visualization tools, capability to make data impactful with business recommendations
A good knowledge of consumer experience in e-commerce platforms

WE ARE BAT

At BAT we are committed to our Purpose of creating A Better Tomorrow. This is what drives our people and our passion for innovation. See what is possible for you at BAT.
Global Top Employer with 53,000 BAT people across more than 180 markets
Brands sold in over 200 markets, made in 44 factories in 42 countries
Newly established Tech Hubs building world-class capabilities for innovation in 4 strategic locations
Diversity leader in the Financial Times and International Women's Day Best Practice winner
Seal Award winner – one of 50 most sustainable companies

BELONGING, ACHIEVING, TOGETHER

Collaboration, diversity and teamwork underpin everything we do here at BAT. We know that collaborating with colleagues from different backgrounds is what makes us stronger and best prepared to meet our business goals. Come bring your difference!
Application Deadline Closed
SALARY RANGE: 997,284 BDT Annually + excellent benefits + market leading bonus
LOCATION: DHAKA, BANGLADESH
Seniority Level
Entry level
Industry
Employment Type
Full-time
Job Functions
Sales
Distribution
Marketing
Share