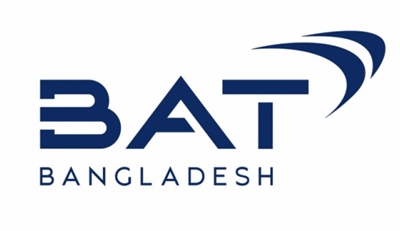 Global Graduate – Marketing at British American Tobacco (BAT) Bangladesh
AT BANGLADESHIS LOOKING FOR A GLOBAL GRADUATE-MARKETING

SENIORITY LEVEL GLOBAL GRADUATE
FUNCTION MARKETING
ROLE POSITIONING AND OBJECTIVES

Our approach to your early training and career development, through the Global Graduate Programme, reflects our recognition that getting the right start is crucial to building a successful career. This programme provides a foundation for your functional, managerial skills and business awareness development. The Global Graduate Programme prepares you for a management role in just 18 months. That means global thinking, non-stop networking and, ultimately, the opportunity to become an outstanding leader in a world-class business. At the end of the 18 months, you will be assigned to your first entry-level management role as the Junior Manager
The programme is crafted for individuals who seek to have fast-tracked career progression. Through functional and cross-functional roles, it will prepare you for a management role in just 18 months.
Reports to Marketing Manager
Reporting Level Senior Level
Geographic Scope Bangladesh
What You Will Be Accountable For
You will start with the trade stint in our Marketing function, which will be for about a year. After a successful completion of in the trade function, you will be moved to Brands and will be associated with other functional attachments to develop you as a well-rounded business leader.
You will also be assigned on a strategic stretch project from time to time where you will collaborate with the team to deliver results for their relevant sub-function
Beyond the core role, attachments to multiple sub-functions are assigned, which includes even more strategic deliverables encompassing a broader stream of the business.
You will also get the chance to take part in BAT Grad Academy and build network with GGs from different parts of the BAT world.

CAN THIS BE YOUR FUTURE ROLE?
Do you seek to tackle stretch challenges and deliver within exacting deadlines?
Are you flexible to dive into our world full of diversity and inclusion?

Essential Experience, Skills And Knowledge
Fresh Graduates and Graduates with up to 2.5 years of experience.
Strong interpersonal, team building and negotiation skills
Readiness to work in any location within the country (inside and outside Dhaka)
Active involvement in extra-curricular activities now or during student life
Upbeat, self-motivated, result-driven, highly adaptable, and able to work independently

WE ARE BAT

At BAT we are committed to our Purpose of creating A Better Tomorrow. This is what drives our people and our passion for innovation. See what is possible for you at BAT.
Global Top Employer with 53,000 BAT people across more than 180 markets
Brands sold in over 200 markets, made in 44 factories in 42 countries
Newly established Tech Hubs building world-class capabilities for innovation in 4 strategic locations
Diversity leader in the Financial Times and International Women's Day Best Practice winner
Seal Award winner – one of 50 most sustainable companies

BELONGING, ACHIEVING, TOGETHER

Collaboration, diversity and teamwork underpin everything we do here at BAT. We know that collaborating with colleagues from different backgrounds is what makes us stronger and best prepared to meet our business goals. Come bring your difference!

Disclaimer We might not have an open role at this moment, but, because our work environment is very dynamic, we are encouraging you to apply for this position and, the moment we have a suitable position for your profile the Recruitment Team will contact you as soon as possible.
SALARY RANGE : 85,000 – 90,000 BDT monthly + excellent benefits + market leading bonus
LOCATION: Anywhere in Bangladesh
Seniority Level
Associate
Industry
Employment Type
Full-time
Job Functions


Job Source: BAT Career