Smartphone Battery Saving Techniques and Tips
Last Updated on March 19, 2022
The battery of our smartphone runs out of charge for various reasons. Evan larger mAh battery, such as 6000 mAh or more power could not be the ultimate solution if you do not utilize your mobile or smartphone properly. Battery charge can be saved by changing the settings of the smartphone. Learn the strategies to save the battery charge of the smartphone.
Smartphone Screen
Having a larger mobile screen, many people watch their favourite programs, videos or movies on their smartphones instead of television. But you know, it's the big screen of the smartphone that is largely responsible for draining the battery. But will we use smartphone less as it consumes more battery? Not at all. The smartphone also has a nice feature to reduce battery consumption, which is known as adaptive brightness. When the feature is turned on, the brightness of the screen decreases or increases by reviewing the ambient light. The lower the brightness of the screen, the lower the battery consumption.

Battery consumption can also be reduced by using the Dark Mode feature or Night Mood feature of various apps while using the smartphone at night. In addition to this, using black colour or dark wallpaper instead of live wallpaper of smartphone will also be beneficial.
Network Problem

Sometimes good quality mobile network or signal is not available at home or outside. When there is a network problem, the mobile try to communicate regularly with mobile operator's network tower. It costs more to charge the battery. To solve the problem, you can use the SIM of the organization that has a good network of mobile operators in your area. If it is not possible to change the number, it is possible to save the battery charge of the smartphone by using Network X Tender or Signal Booster. Even, MNP service can help to to change mobile operator company with out changing your current mobile number.

Background Usage Limit for Unnecessary App
At work, we usually do not use various social media apps, including YouTube. However, even if it is closed, the apps are still running in the background of the smartphone to collect various information. As a result, the battery may run out of charge. If you want, you can keep the app running in the background for a certain period. To do this, enter the Apps option from Settings and select the unnecessary apps. If you select the Restricted from Advanced to Battery option, the activities of the apps will be stopped temporarily. In addition to this, if you don't need it, you can save the battery cost by keeping the internet connection of the smartphone off
Turn Off GPS location, Wi-Fi and Bluetooth
The smartphone's GPS location, Wi-Fi and Bluetooth services consume more battery. And so it is better to turn off GPS location, Wi-Fi and Bluetooth services when it is not required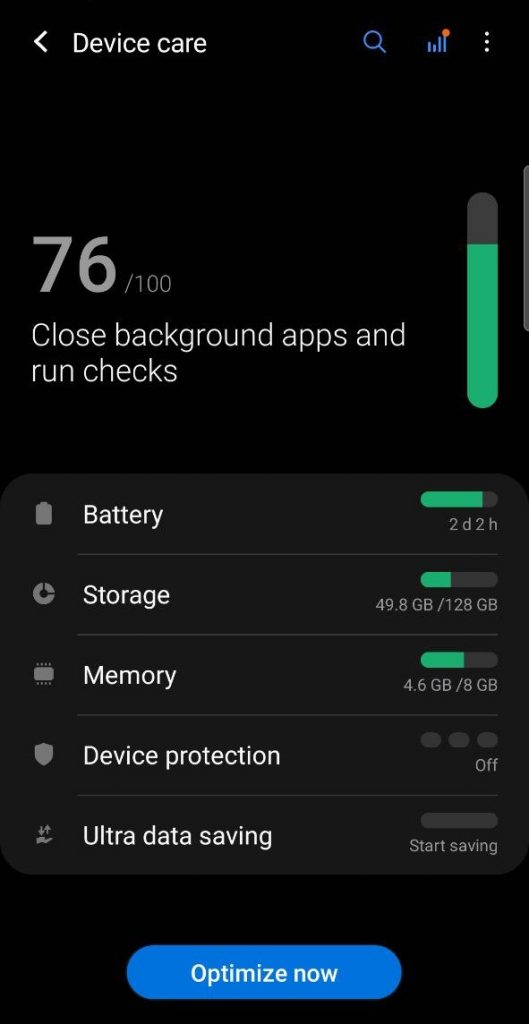 Samsung smartphone users can easily monitor battery service from the Device Care.
Share