Foodpanda Rider Job Application Process in Bangladesh
Foodpanda Rider Job in Bangladesh

You can earn up to 25000 Taka per month that depends on the delivery . You have to use your own bicycle or motorbike.
Nature of jobs are food delivery, groceries delivery, medicine delivery and more. Foodpanda is now not serving only in Dhaka, it's serving all district in Bangladesh.
Schedule Your Preferable Work Hours by Yourself

Whether you are part-time or full-time, you can choose the time you want to work.
Additional Benifits
Performance bonus
Freedom to choose work time according to one's choice
Team events
Required Documents for Application
Android phone (4.2 or newer) or iPhone 4S or newer.
Bicycle, scooter or motorbike.
National Identity Card (NID)
Must be 18+ years of age
Application Process
Part-1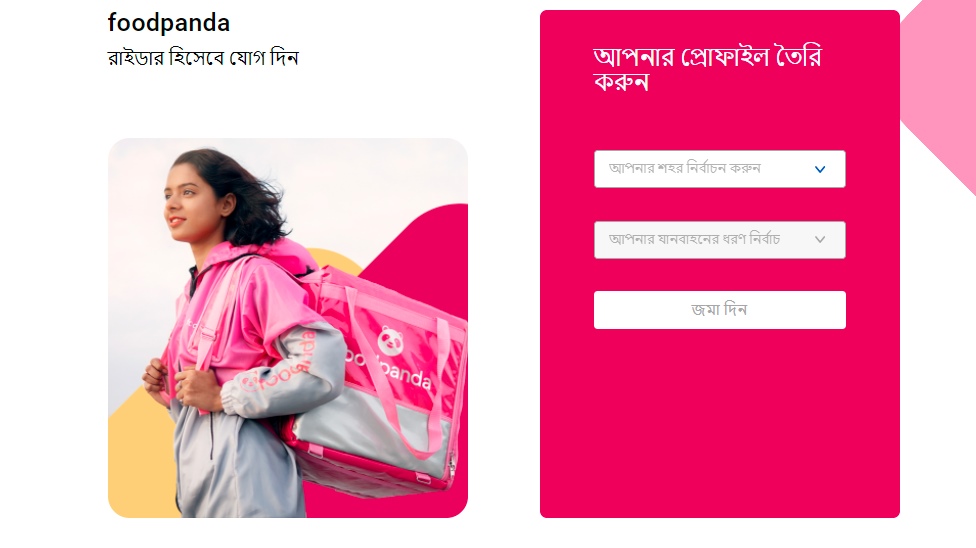 Select your District/Location
Select your vehicle type such as cycle, motorcycle etc.
Write First Part of your Name
Write Last Part of your Name.
Write your Mobile Number.
Write Your Email Address.
Select yes if your age is above 18 Years
If you agree with their policy then tick on the privacy policy.
Now Submit Your Application


Part-2
In this stage you have to Submit other details information and documents.
Job Source: Foodpanda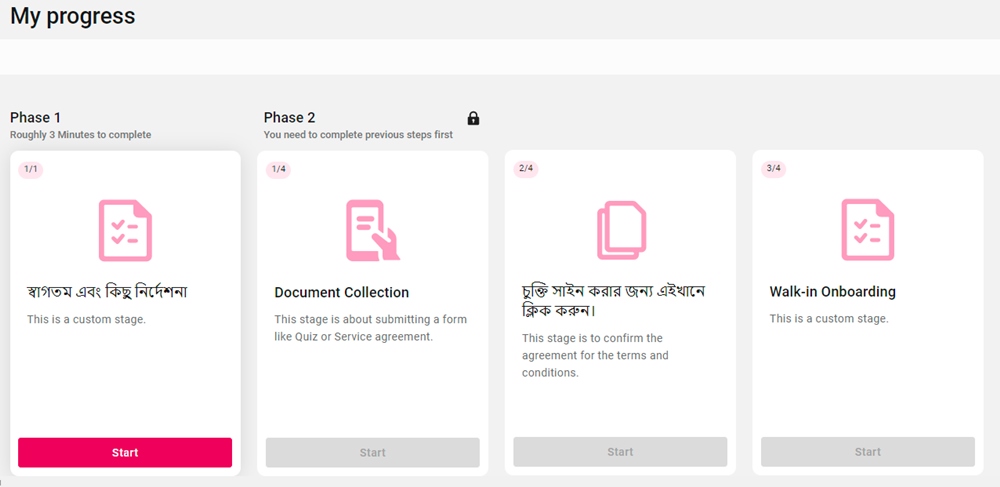 Job Source: রাইডার ডেলিভারি চাকরি foodpanda তে
Share