Relationship Manager-Retail Business : DBBL

Relationship Manager-Retail Business at Dutch-Bangla Bank Limited (DBBL)
Dutch-Bangla Bank Limited (DBBL) has recently published a circular for the position of Relationship Manager-Retail Business.
Experience Requirements
Minimum 2 years experience as permanent employee in Retail Business in any reputed commercial bank/NBFI.
Must have willingness to work in any branch of the bank.
Educational Qualification
Masters in any discipline having no 3rd Division/ Class in any of the examinations.
Other Requirements
Salary and designation will depend on experience and background of the selected candidates.
Must be innovative, self-motivated and target/ result-oriented.
Eligible candidates can apply for only one post mentioned above and if any duplication is found, the candidature of the applicant for all posts will be cancelled without assigning any reason
Age Limit
Maximum 40 years as on April 05, 2022.
Application Deadline: 5 April 2022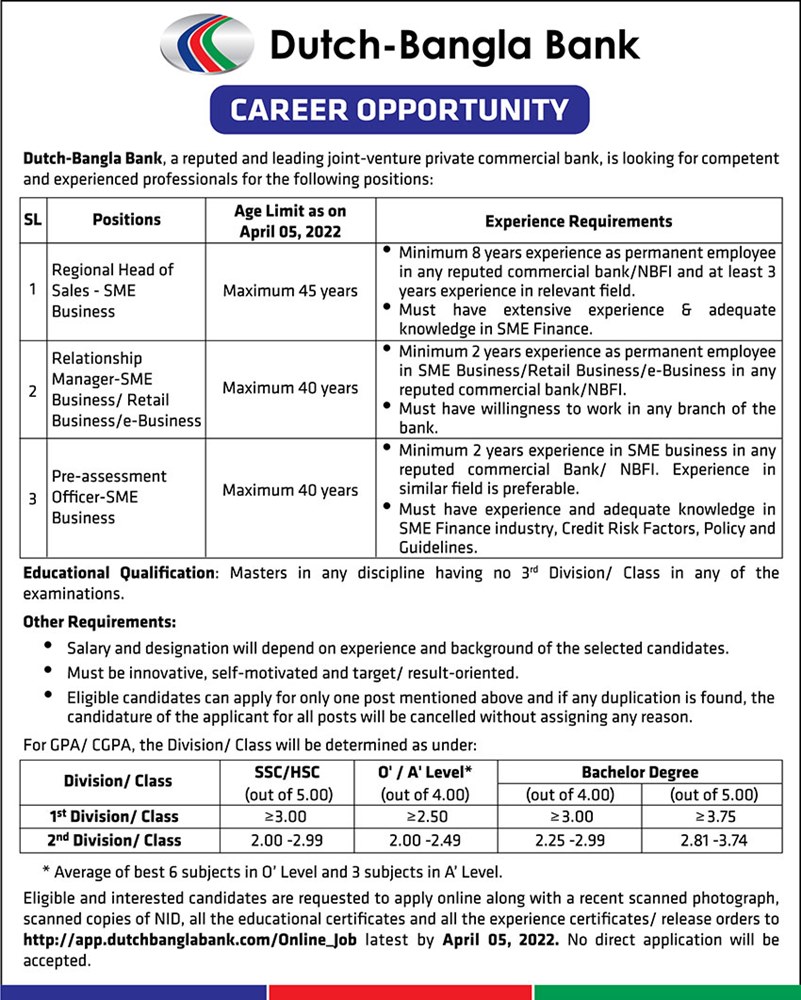 Job Source: DBBL Career

Share