Business Assurance Support Officer at British Council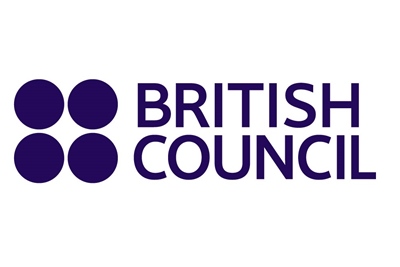 Business Assurance Support Officer at British Council
Date: 06-Apr-2021
Location: Dhaka, BD
Company: British Council
The British Council builds connections, understanding and trust between people in the UK and other countries through arts and culture, education and the English language. We work in two ways – directly with individuals to transform their lives, and with governments and partners to make a bigger difference for the longer term, creating benefit for millions of people all over the world. We help young people to gain the skills, confidence and connections they are looking for to realise their potential and to participate in strong and inclusive communities. We support them to learn English, to get a high-quality education and to gain internationally recognised qualifications. Our work in arts and culture stimulates creative expression and exchange and nurtures creative enterprise. We connect the best of the UK with the world and the best of the world with the UK. These connections lead to an understanding of each other's strengths and of the challenges and values that we share. This builds trust between people in the UK and other nations which endures even when official relations may be strained. We work on the ground in more than 100 countries. In 2019-20 we connected with 80 million people directly and with 791 million overall, including online and through our broadcasts and publications.
Payband: 4/H
Location: Dhaka
Department: Exams
Contract type: Indefinite contract (locally appointed)
Closing date: Monday, 19 April 2021

Role Purpose:
To support the country Operations and/or Business Assurance Team in monitoring exams compliance and ensuring compliance standards are met to British Council and Awarding Body standards. The post holder will also provide key coordination and logistical support as required.
Challenges & Accountabilities:
Consultancy, analysis and Problem Solving
Ensure effective follow up on test day incidents and complaints, including use of appropriate reporting mechanisms
Supporting the day-to-day compliance of pre, post and test day delivery in all in-country locations and identifying / highlighting risks
Performing an agreed number of quality compliance assessments and quality checks across products in-country and compile reports / data as required
Undertaking spot checks, for example of test day procedures, according to country schedule to identify key risks and challenges
Highlight compliance incidents and suspected malpractice to Head of Compliance, ESM or CEM as appropriate; and participate in initial investigation as required
Internal Customer Focus
Managing travel and logistics for the quality assurance function, including support for visiting assessors
Working with Exams Team/Customer Service Team on compliance related issues/processes
Utilise appropriate reporting procedures for test day incidents/complaints
Service Improvement
Liaise with Operations team and other staff in order to carry out required improvements that help avoid repetition of customer complaints
Provide guidance on new or enhanced security systems or processes
Support with providing training / coaching on compliance as required
Functional Expertise
Able to follow customer complaint-handling processes effectively, leading to resolution of complaints
Knowledge of all exam products administered at the centre, their administration and security
Proactively maintains sound working knowledge of developments in internal policy and specific awarding body requirements
Commercial and Financial Management
Actively seeks to maximise efficiencies and value-for-money when addressing operational issues
Relationship & stakeholder management
Supports the reporting and escalation of compliance issues/incidents and risks to Head Compliance, ESM/Country Exams Manger as required
Leadership and Management
Liaise with the Head of Compliance and/ Country exams team for the secure movement of confidential materials and approvals as required
Support the Exams operations team to implement action plan following audits
Safeguarding
Observes policy related to safeguarding and helps minimise risks
Requirements:
University degree in any subject
Experience working in a compliant and regulated environment
Experience of working with regulatory bodies
Some experience of working in an environment which includes Under 18s (e.g. they are some of the customers even if most are adults)
English at B1 Proficiency Level
Benefits:
Attractive salary and benefits will be offered to the deserving candidate
An inclusive and engaging work environment encouraging cross-team collaboration and building connections with colleagues from different disciplines around the world
Flexible working opportunities to support employee aspirations, personal activities and pursuits
A learning environment with plenty of opportunities to develop skills and knowledge
Experience of working in an international organisation which fosters work-life balance and commitment to smart working

Additional Information:
Applicants should be Bangladeshi passport holder or legally entitled to work in Bangladesh
All necessary background checks as per the British Council Pre-Appointment Screening policy along with medical check-up will need to be completed successfully prior to signing the final employment contract

A connected and trusted UK in a more connected and trusted world.
Equality Statement
The British Council is committed to a policy of equality and to valuing diversity and is keen to reflect the diversity of the societies in which we work at every level within the organisation. We welcome applications from all sections of the community. We aim to abide by and promote equality legislation by following both the letter and the spirit of it to avoid unjustified discrimination, recognising discrimination as a barrier to equality of opportunity, inclusion and human rights. All staff worldwide are required to ensure their behaviour is consistent with our policies.
The British Council has Disability Confident Employer Status. We offer a guaranteed interview scheme for disabled applicants who meet the essential criteria for the role. Applicants are encouraged to highlight any specific requirements or adjustments needed to enable participation in the recruitment process.

The British Council is committed to safeguarding children, young people and adults who we work with.
We believe that all children and adults everywhere in the world deserve to live in safe environments and have the right to be protected from all forms of abuse, maltreatment and exploitation as set out in article 19, UNCRC (United Nations Convention on the Rights of the Child) 1989.
Appointment to positions where there is direct involvement with vulnerable groups will be dependent on thorough checks being completed; these will include qualification checks, reference checks, identity & criminal record checks in line with legal requirements and with the British Council's Safeguarding policies for Adults and Children.
Closing date: Monday, 19 April 2021
If you have any problems with your application please email [email protected]
Share